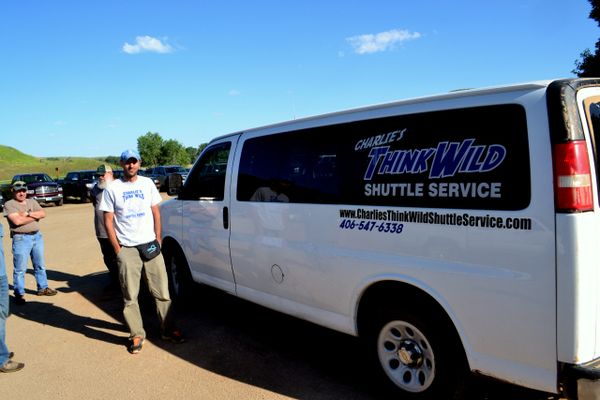 All your Shuttling Needs
Charlie's Think Wild Shuttle Service is not just for vehicle Shuttling on the Smith River, we offer all kinds of services.
Do you have a wedding, reunion, or huge get together that you want to make sure all guests leave and arrive safely home? How about a trip out of town to the airport? Planning an out of town party for New Year's Eve, or any holiday? Are you planning a float down any Montana river and need your vehicle shuttled? Does your business want to transport clients to some location safely? Call us and we will be happy to give you a quote for this service. Your party can be as small as one person or as large as 50 or more.
Use our contact page to reach us by phone or e-mail. We will respond back to you as soon as possible.